My Son's First Birthday Party – Outdoor Adventure Theme
Oh my goodness, my son turns one this month! 😮 This year has passed by so quickly, it's hard to believe we are coming up on his first birthday. A couple of weeks ago I realized I need to figure out what I am going to do for his first birthday party.
We are currently living with my in-laws while building our house in Leavenworth, WA. This makes planning a party a little more difficult. With our busy home-building schedule and everyone's summer sports and travel plans, we decided to have two parties, one with my side of the family and another with my husband's side of the family.
As for the party itself, I decided to go with an outdoor adventure theme for his first birthday party. I like to keep decorations simple, but I also want everything to come together and look just right so sometimes I get a little carried away. But I had so much fun figuring out what I was going to do and putting it all together and I couldn't be happier with the way it turned out. Party planning is always an adventure.
Let the Birthday Party Begin
This was his "first" first birthday party and I want to share some of the pictures with you now instead of waiting until after his second party at the end of July. We had the party at my parent's house and I used a portion of their kitchen island for the decorations and the trail mix snack bar. The kids and the adults loved the trail mix snack bar – It was a huge hit!
Here is the sneak peek of my son's "first" first birthday party. Enjoy!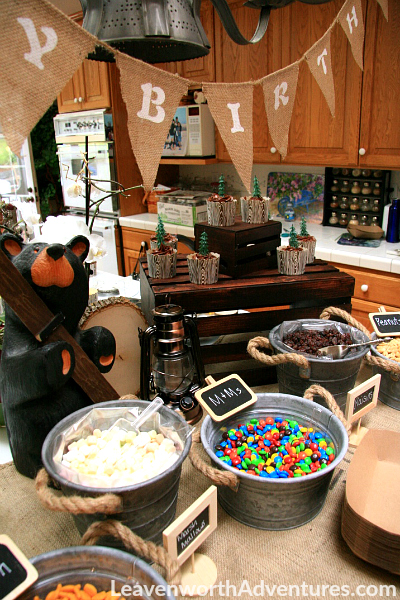 Party Decorations, Cupcakes, & Trail Mix Snack Bar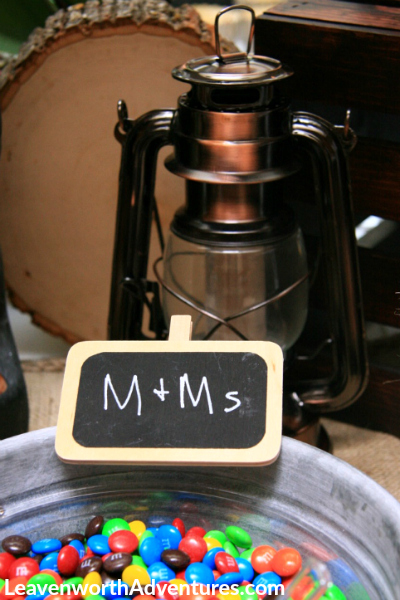 Vintage Style Lantern
& Chalkboard Label Clips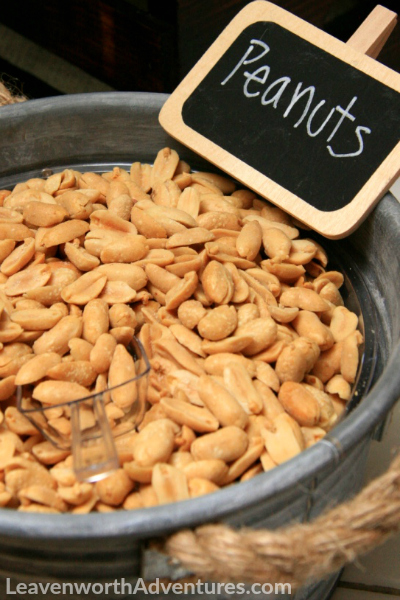 Peanuts in an Antique Galvanized Metal Bucket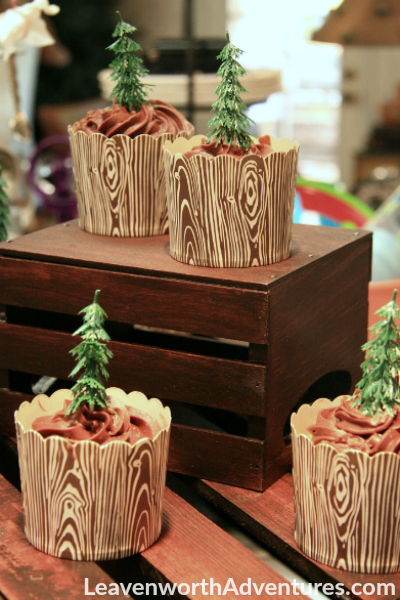 Wood Grain Baking Cup
& Evergreen Tree Cake Picks
This post contains affiliate links. When you click and buy you support this site at no additional cost to you. Thank you!
Party Shopping List
Here is my shopping list for the party. When shopping, I made sure to buy decorations I could use for future parties and/or as decoration in my house after the party. I don't like spending a chunk of money only to throw everything away afterward. Enjoy!
Happy Birthday Banner – Burlap

Round Antique Galvanized Bucket

Other Round Antique Galvanized Metal Bucket

Clear Plastic Scoops

Paper Snack Tray

Tree Cake Decorating Picks

Wood Grain Paper Baking Cups

Green Stripe and Chevron Paper Straws

Ball Pint Mason Jars

Vintage Style LED Lantern
I hope you enjoyed the sneak peek of my son's outdoor adventure first birthday party.
Here's to many more home adventures,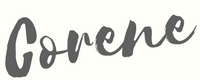 JOIN IN AND FOLLOW THE MANY ADVENTURES HERE:
*Click here to see the full post of my son's outdoor adventure birthday party.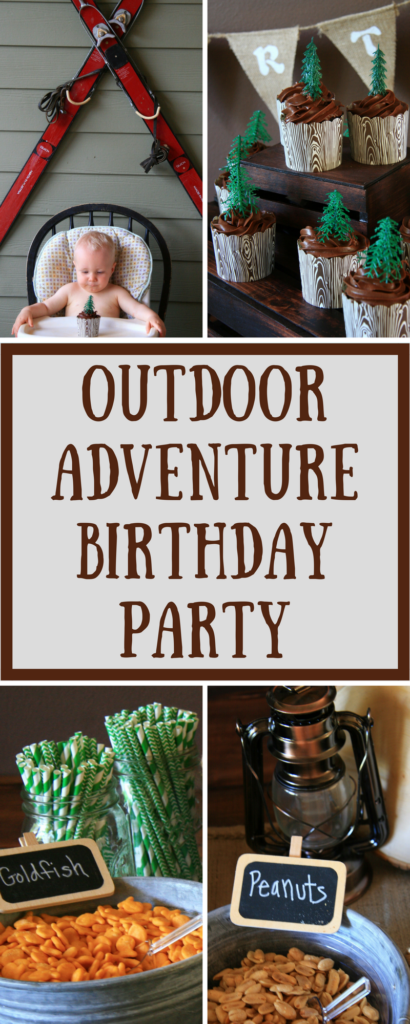 *Click here to see my daughter's birthday party (pink and navy color scheme).