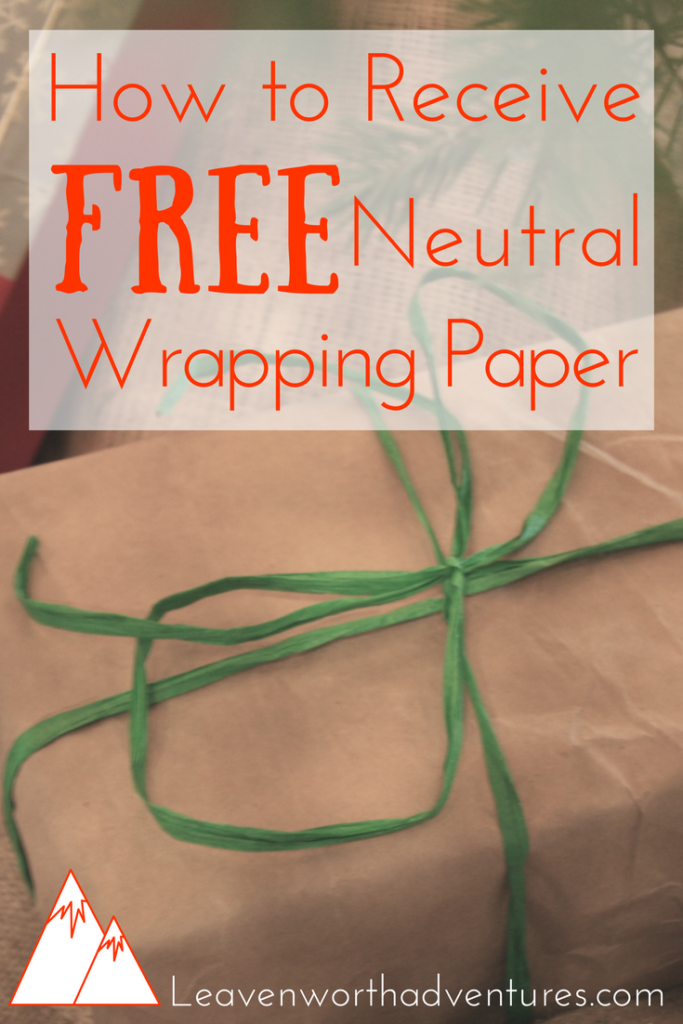 What style of wrapping paper are you looking for this Christmas season? Simple? Neutral Colors? Rustic? I recently discovered I love the natural rustic Christmas style, same as my home decorating style. So, to match I was planning to buy a natural or neutral color wrapping paper to wrap my Christmas presents in.
However, I ended up receiving some for FREE in the mail. How, do you ask?
How to Receive FREE Neutral Wrapping Paper
In my Amazon orders – I mean, early Santa deliveries! 😉
During the Christmas season, Amazon boxes arrive at our house every few days. One of the nights I opened a box to see this packing paper. This paper doesn't arrive in every box, but it came in a few of our boxes this year. SCORE!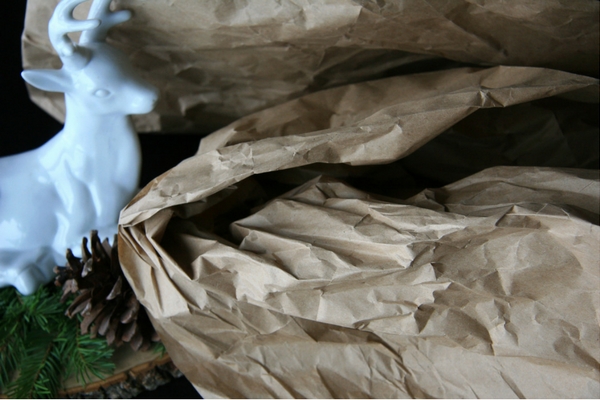 FREE Neutral Packing Paper
I immediately saw this as an opportunity to choose adventure – I saw the packing paper as a FREE alternative to buying wrapping paper and I love the way the presents turned out. Take a look…
Wrapping Presents Using Packing Paper
Now that I had my neutral wrapping paper, I needed some sort of ribbon or string to complete the look I wanted – that's when I remembered I had this.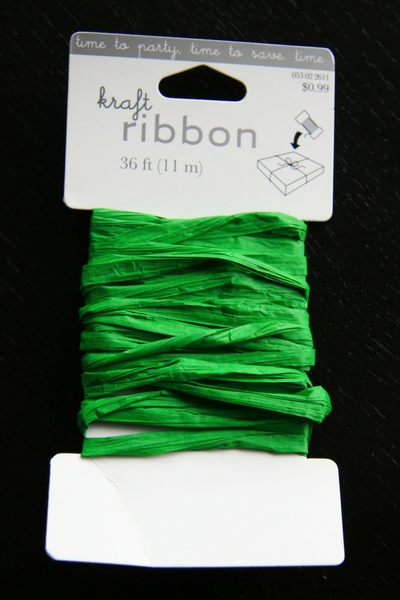 Green Ribbon
(This post contains affiliate links. Click on the link to purchase the item. If you purchase we receive a commission at no additional cost to you. Thank you for your support!)
If you have ribbons around the house, see if you have one that will complement the neutral wrapping paper so you don't have to buy some. But if not, there are plenty of Christmas ribbons you can choose from at your local stores or online. Get creative and have fun with this.
I'm already excited about the ribbon colors and styles I will buy next year.
Simple Neutral Christmas Presents
Here are a few of the simply wrapped presents using the packing paper and Kraft ribbon. I LOVE how they turned out. I LOVE the simplicity! I even love the wrinkles/crinkles in the paper because it adds so much character!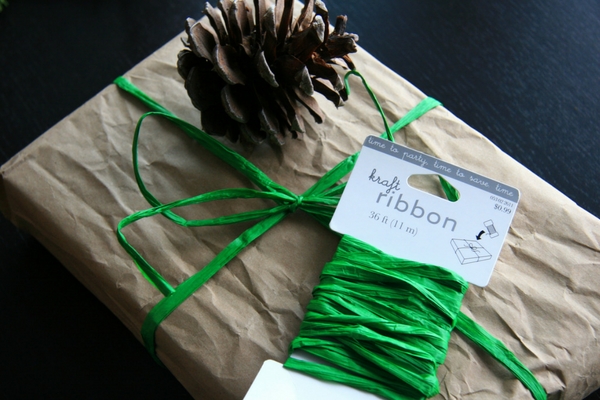 Christmas Present Wrapped with Packing Paper and Green Kraft Ribbon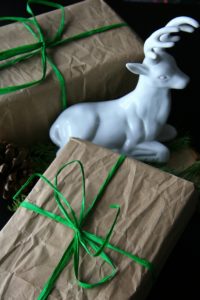 Christmas Presents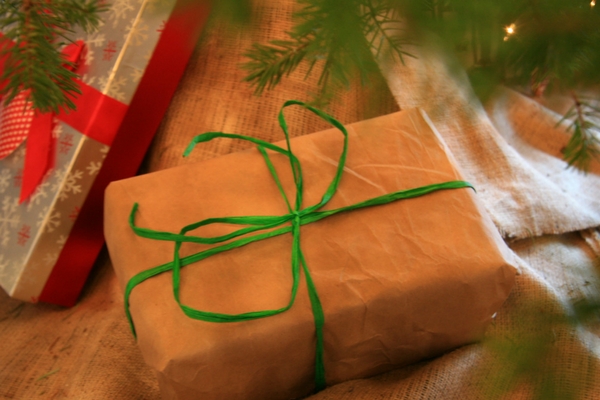 Presents under the Glowing Christmas Tree Lights – LOVE!!!
Here are some additional ribbon and wrapping options:
If you are looking for neutral or natural Christmas wrapping paper this season and you are ordering presents online, make sure to keep an eye out for your FREE wrapping paper. And if nothing arrives in your online orders, I hope this at least inspires you to keep your eyes open, get creative with what you have around the house, and always choose adventure.
Thanks for joining me for another home adventure,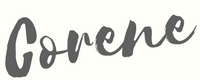 This is an affiliate link. When you click and buy you support this site at no additional cost to you. Thank you!
Don't forget to share this post with your friends and Pin it for later.