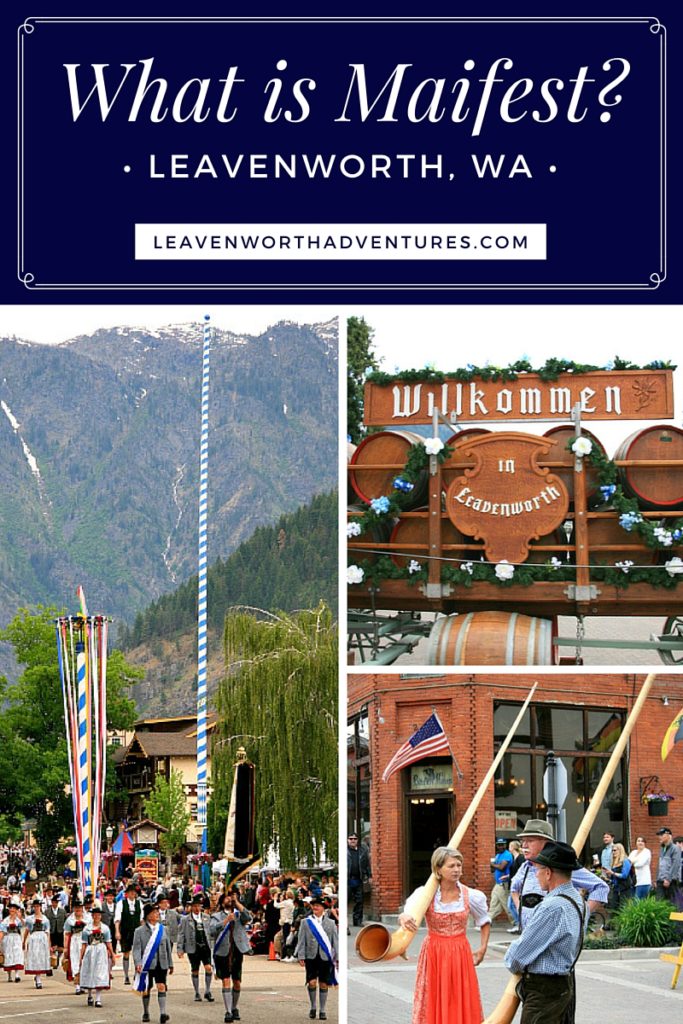 Willkommen (Welcome) to Maifest in Leavenworth, WA!
We decided to drive to Leavenworth on Saturday for Maifest…and to check the progress of our home-building adventure.
Have you heard of Maifest? I had never heard of this festival until we decided to move to Leavenworth and I started paying attention to all the festivals and events celebrated here throughout the year. I love celebrations and events. Actually, I love any excuse to get together with friends and family and "celebrate" something. 😀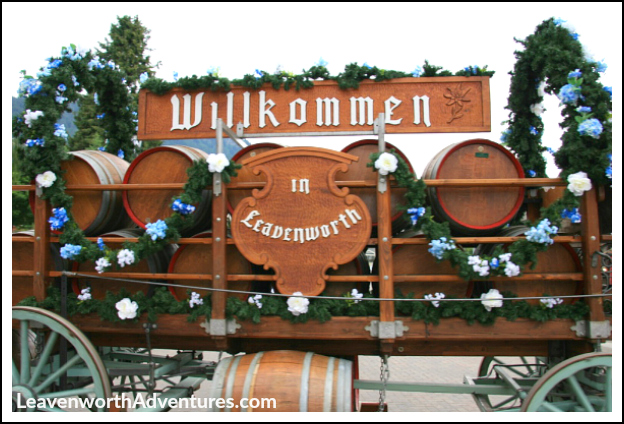 Willkommen Wagon from the Parade

So, What is Maifest You Ask?
I had no idea, so this is what I have learned…Maifest is the traditional German celebration of the arrival of spring, hence Mai (or May) festival. After winter, this festival celebrates the reawakening and bright colors that come with spring. Still celebrated throughout Germany, the villagers gather together and celebrate by planting flowers, playing music, dancing and raising a Maibaum (or Maipole) in the center of town.
And this is exactly what you can expect to experience when visiting Leavenworth for Maifest.
Maifest in Leavenworth, WA
If you've never visited or heard of Leavenworth, you definitely need to check it out sometime. It is a beautiful and charming Bavarian-themed town in the North Cascades. They fully embrace the Bavarian and German traditions and go all out when celebrating festivals such as Oktoberfest and Maifest.
The entire town participates and dresses for the occasion. Literally…everyone working and participating in the activities dress in Lederhosen and Dirndl dresses. It was really fun to see this!! I'm going to have to get myself a Dirndl once we move here so I fit in. 😉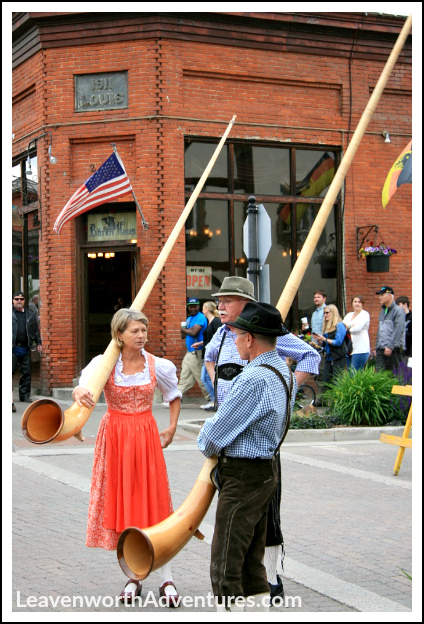 Alphorns Played at Maifest in Leavenworth, WA
And this was a special year as they raised a NEW 95ft Maipole in the center square, as you can see in the picture below.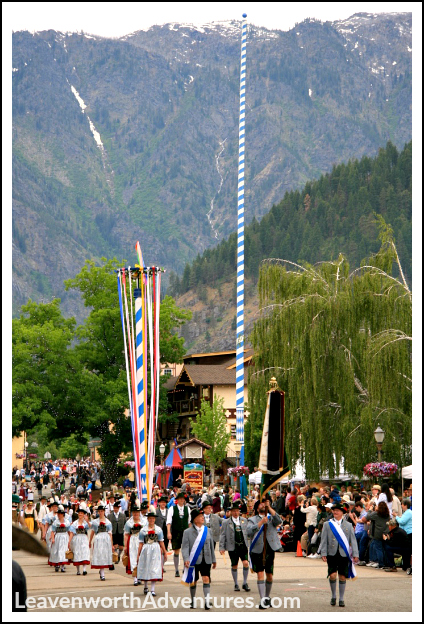 2016 Leavenworth Maifest Parade
I am glad we were able to experience a little bit of the festival, but I look forward to experiencing all the activities next year once we are living here. And possibly while wearing my Dirndl. 😉
Do you have any spring traditions or ways you like to celebrate the end of winter? Please share in the comments; I would love to hear from you!
Here's to adventuring together in Leavenworth, WA,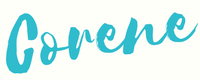 JOIN IN AND FOLLOW THE MANY ADVENTURES HERE: