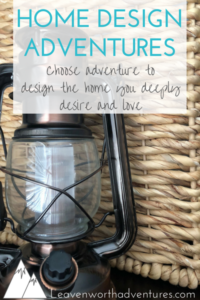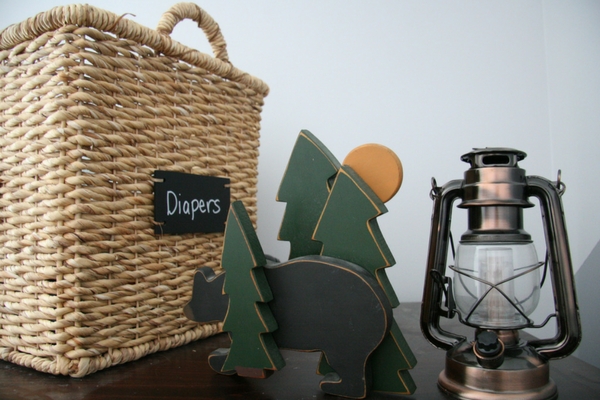 Have you been wanting to make changes in your house or to a specific room, but feel overwhelmed or don't know where to start? Or maybe you start making changes only to become disappointed because it's not turning out the way you had hoped?
This was me, but now I have an awesome resource that walks me through the entire design process so I can create the home I love and I am excited to share this resource with you today.
For your convenience, this post contains affiliate links. If you click and buy you support this site at no additional cost to you. Thank you! To learn more click here.
We moved into our house a year and a half ago with all the hand-me-downs and Ikea furniture from our 2-bedroom condo. The furniture is mismatched, doesn't fit our desired style and most of it isn't the right size for the space.
In addition, I have learned that with two little kids who constantly receive new toys and struggle to clean up after themselves, organization and room layout is extremely important in keeping a mama's sanity. Am I right, mamas?  😉
I have a lot of work to do to design and create the home we deeply desire and love!
So, today I choose adventure!
I choose adventure to explore the new area (to me) of interior designing and fully experience the home design process.
Do you want to join me in choosing adventure today and having your own home design adventures?
If your answer is yes, then I am really excited to let you know about Designer in a Binder because I think it will be a great fit for you and your home design adventures.
Designer in a Binder is an interior design guide that walks you through the entire design process from start to finish, one room at a time. No matter what your style is, this will guide you through the process of designing the home you love, without the cost of a professional.
Loads of interior design tips anyone can follow
Tools for getting started without feeling overwhelmed
Tools for setting and using a budget
Tools for staying on task and on schedule
Ideas for raising money to fund your design plans
Tools for staying organized long-term
And more if you choose the Plus package
Start Your Home Design Adventures Today!
Designer in a Binder is exactly what I have been looking for to design the home I love, so you can imagine how excited I was to learn about it and why I am sharing it with you.
This detailed resource and guide will walk you through designing your entire house so you NO longer:
feel overwhelmed when decorating your house
feel your house doesn't reflect your style and personality
make spontaneous purchases for your home only to find out they don't work as hoped
waste time and money trying to figure out interior designing on your own only to be disappointed
I purchased my Designer in a Binder this week and plan to use it to design every room in my house, starting with my son's outdoor adventure room. I will share all my home design adventures with you here at Leavenworth Adventures if you want to follow along.
In addition to following along, I hope you decide to join me, buy Designer in a Binder and start your own home design adventures today!
BUY DESIGNER IN A BINDER TODAY TO RECEIVE THE SPECIAL INTRODUCTORY PRICING!
(Special pricing ends Friday, Feb. 23)
Join me and choose adventure today to design the home you love!